What Can Just 12 Swings With this "Blue Shafted Beauty" Do for You?
Want to hit pure golf shots with precision accuracy, add some "young man" distance to your game, and double your greens in regulations?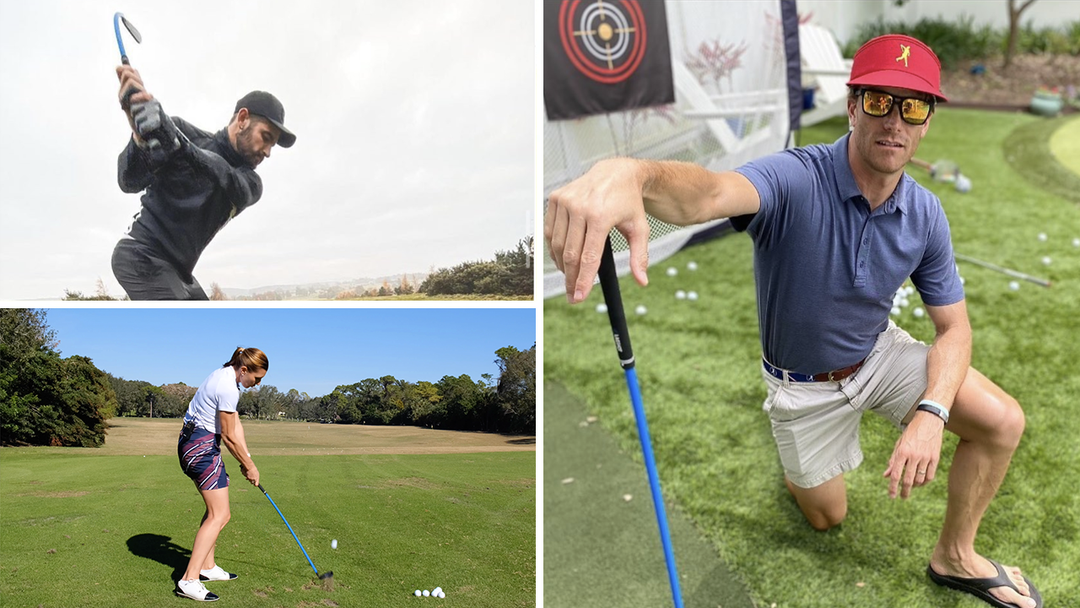 Give This Revolutionary NEW Training Club a Try and We Promise You'll Have the Best Golf Swing of Your Life in 30 Days or LESS... Guaranteed!
Lag Shot, the #1 Swing Trainer in Golf, is being praised by some of the leading PGA instructors (as well as countless amateur golfers) across the globe as a true game-changer.

More Lag, Greater Distance, and Precision Accuracy Never Looked So Good!
(And you can hit balls with it!)

See what our customers are saying...
See what our customers say...
"Can't believe how this thing has slowed down my transition and smoothed out my tempo. Getting the extra lag and distance is great, but I love the fact that I'm hitting the ball further with less effort. At my age (74) that means your back and knees don't hurt as bad the next day!"
~Charles A.
"Before Lag Shot I was carrying my 5-iron 160 and my driver about 215-220. After Lag Shot those numbers jumped to 180 and 250+. I don't have much else to say...proof is in the results."
~Rick C.
"I'm pretty new to golf, having played less than 2 years. Watching video instruction and taking lessons have been good, but it's truly amazing to have a club like the Lag Shot iron that lets you FEEL what you're supposed to be feeling in your golf swing. It's really helped me improve my game a lot faster."
~Mike T.
"Got my Lag Shot about 2 weeks ago. To be honest, I was skeptical, because I'm a 1.5 handicap right now and already a good ball-striker, but saw an ad for Lag Shot and couldn't pass up on the risk-free offer."
~Dean B.
Here's What PGA Teaching Professionals Say About Lag Shot...
Here's What PGA Teaching Professionals are  Saying About Lag Shot...
Martin Chuck - PGA
Golf Digest Top 50 Coach
Golf Magazine Top 100
"The Lag Shot Training Clubs are a staple  used to help develop players at my Tour Striker Golf Academy. Teaching rhythm and swing sequence is difficulty for many to grasp. With the attributes provided by the Lag Shot clubs readily available, students develop quickly and those feels transfer to their own clubs immediately. After using a Lag Shot, most students want one for themselves for further development."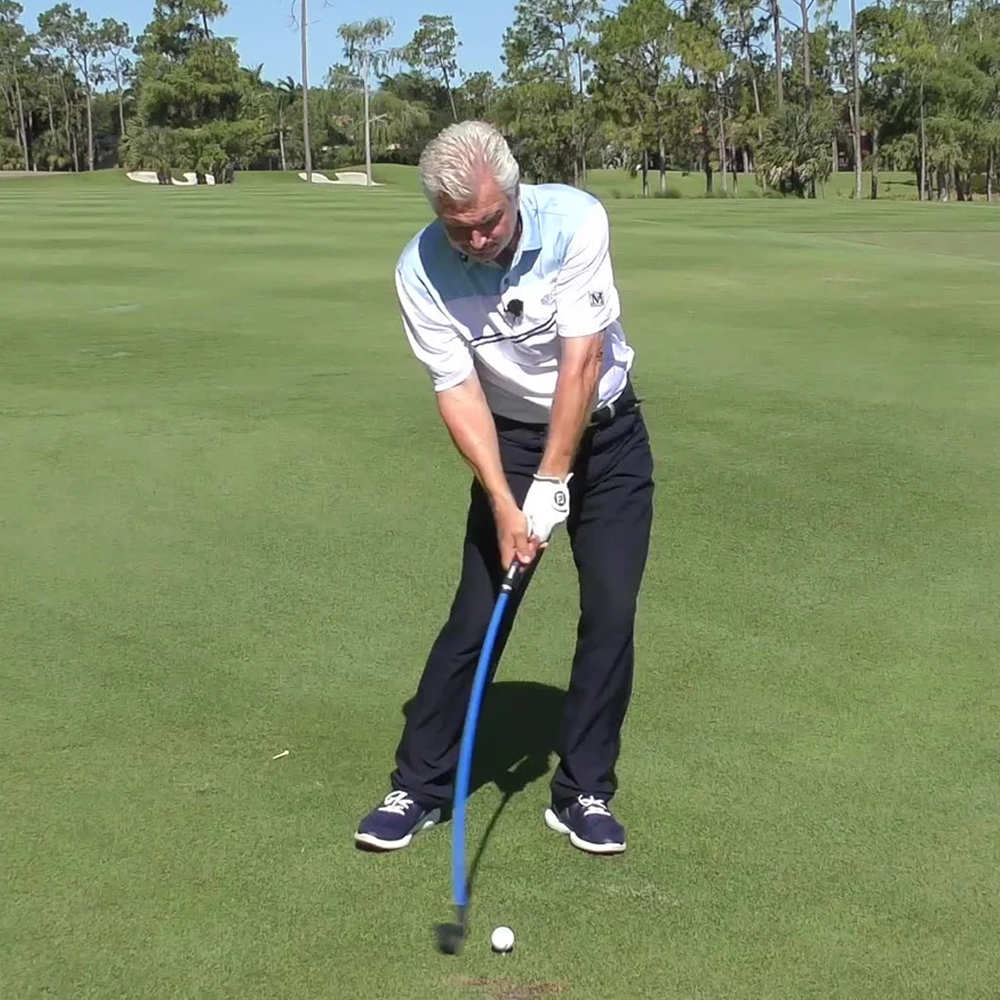 Adam Bazalgette - PGA
3-Time SWF PGA 

teacher of the year, Founder of the largest online golf instructional website in the world

"Lag Shot is the ultimate training aid in this sense, because it does just that.  It delivers the proper feel to a golfer, so there is no need to bog down with conscious swing thoughts.  If you want more lag, great timing, and a smoothness to your swing, then you want to train with Lag Shot."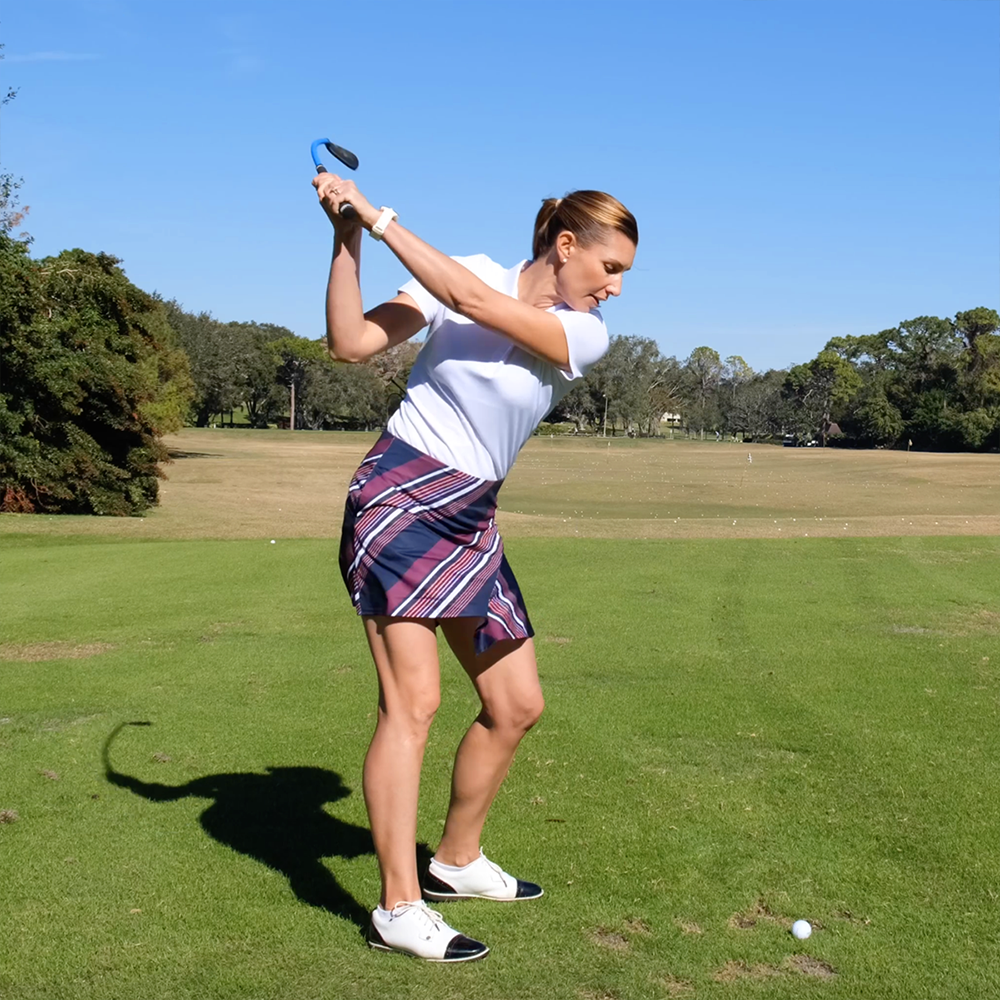 Erika Larkin - PGA
Erika was named one of Golf Digest's Best Young Teachers in America, Top 40 Teachers Under 40
"Lag Shot just makes my job so much easier! Within a few swings golfers move more athletically responding to the weight and whippiness of this tool while still getting a realistic feel of impact! Lag Shot helps exaggerate all the good things about a natural swing!"

Use left/right arrows to navigate the slideshow or swipe left/right if using a mobile device